Shandong Sino Steel (Stainless) Co., Ltd.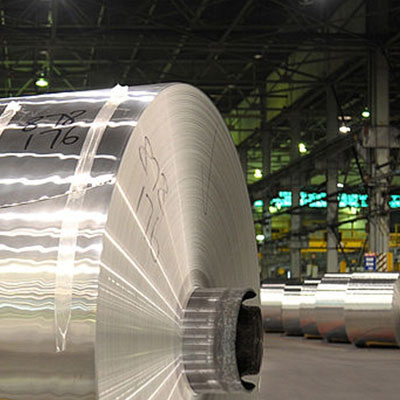 Shandong Sino Steel (Stainless) Co., Ltd., with registered capital of USD 30,000,000, specializes in saling and manufacturing of Stainless Steel, is a large-scale shareholding steel corporation. As one of the leading foreign trade gateways of Chinese iron and Stainless steel industry, basing on a foundation of equality relationship, mutual benefit and win-win principle, the group has established extensive and friendly business cooperation in both domestic and overseas market, giving its best support to the expansion of the industry.
In accordance with its strategy of diversified development and specialized operation, the company now engages in business covering import of iron and stainless steel raw material, manufacture and export on high value-added steel products including Stainless Steel Sheet with mainly demanded series (Hot & Cold Rolled 200, 300, 400 series, covering brands of TISCO, BAO STEEL, ZPSS, LISCO, JISCO, POSCO and etc), and with support of its R&D division, it ensures the manufacture section capacity of various of processing and customizing.
With a floor space of more than 173,000 square meters, the company now has adopted 4 Flatting & Cutting Lines, 4 Surface Treatment Line, 4 Pipe & Welding Line, 4 sets of DK7725-7780 CNC Wire-cut Machine, 2 sets of Plasma Flame Cutting Machine, realizing an annual capacity of more than 100,000 tons of stainless steel products. By introducing of international advanced Solid Phase and EUROTHERM control system, the factory could manufacture products in accordance with GB , ASTM, DIN as well as EN standards. In addition, to establish an ability of global support and service, the company now could carry on big projects of from customizing to after sales service.
With double guarantee of Certificate of ISO9001:2000 & ISO14001:2004 Certificate for its production, inspection, service and management systems, the company now has grown to a leading supplier in the stainless industry, found its good sale market in North and South America, Europe, South-east Asia, Middle East area and Africa. The company has also taken over Oil and Gas Pipe construction projects in Russia, Iran, Malaysia, Mauritius, South Africa, Kenya, Nigeria, UAE and Mexico, giving it abundant experience of project operation, products and service supplying as well as government bidding experience in overseas market.
Under leading and management of the group, Shandong Sino Steel (Stainless) Co., Ltd. will always set its goal to promoting the healthy and fast development of Chinese stainless steel industry in good faith, be realistic and pragmatic, and maintain our brand stronger, devote ourselves to provide customers with both our high quality products and first class service. We sincerely hope to establish a long-term win-win cooperation in the future.